Description
ALS-200QA Limit Switch Box
Product feature
Compact and beautiful design, polyester powder coated aluminum die-casting housing and hard anodized body of solenoid valve.
Higher level weather proof (IP67) and /or explosion proof (Exd IIBT6 or Exd IICT6) both for solenoid valve and limit switch box in same time.
Dual cable entries, 2XG1/2 (Standard ) and M20X1.5, NPT 1/2 ( Optional)
Multipoint terminal strip, standard 8 points and enough strips for connection ( 14 points for optional).
Multiview visual position indicator, secure waterproof, multi-angles visual valve positions involving top and side view.
" Quick-set" Cam, spring loaded splined cam. No need to adjust again after initial setting and easy setting without tool.
Captive cover bolts, no worry to loose bolts while cover opens.
Easy mounting, NAMUR and ISO5211 adjustable bracket same as for 30*80 H20-30. Standard is steel plate and stainless steel ( optional).
Ordering code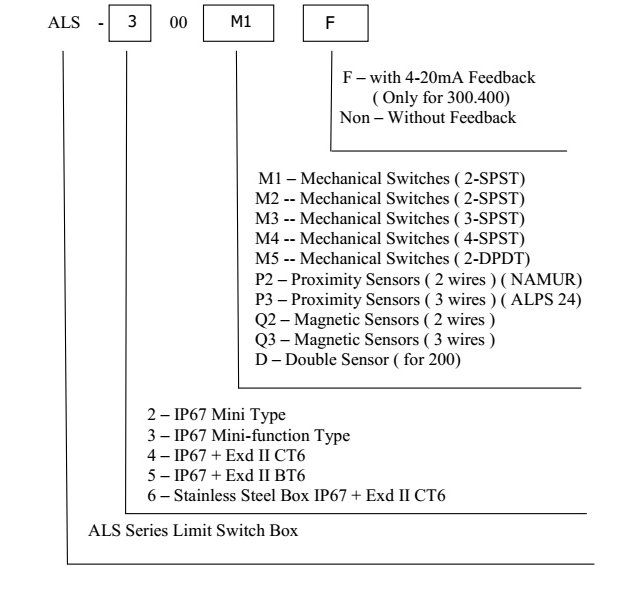 Specification
Model
ALS-200
ALS-300
ALS-400
ALS-500
Weather Proof
IP67
Exclusion Proof
–
–
Exd II CT6
Exd II BT6
Temperature Range
-20℃-85℃
Cable Entry
2X1/2 G (BSPP), NPT, BSPT, M20*1.5
2X3/4 G (BSPP), NPT, BSPT
Terminal Strips
8-12
8-14
8-12
8-10
Position Indicator
0-90° Open – Yellow; Close – Red
Mechanical Switches
5A125-250VAC
15A125-250VAC
Proximity Sensor
DC24V (10-30VDC), ≤150mA
Magnet Sensor
5-240VAC/ DC, ≤300mA
Position Transmitter
Feedback 4-20mA
Wiring diagram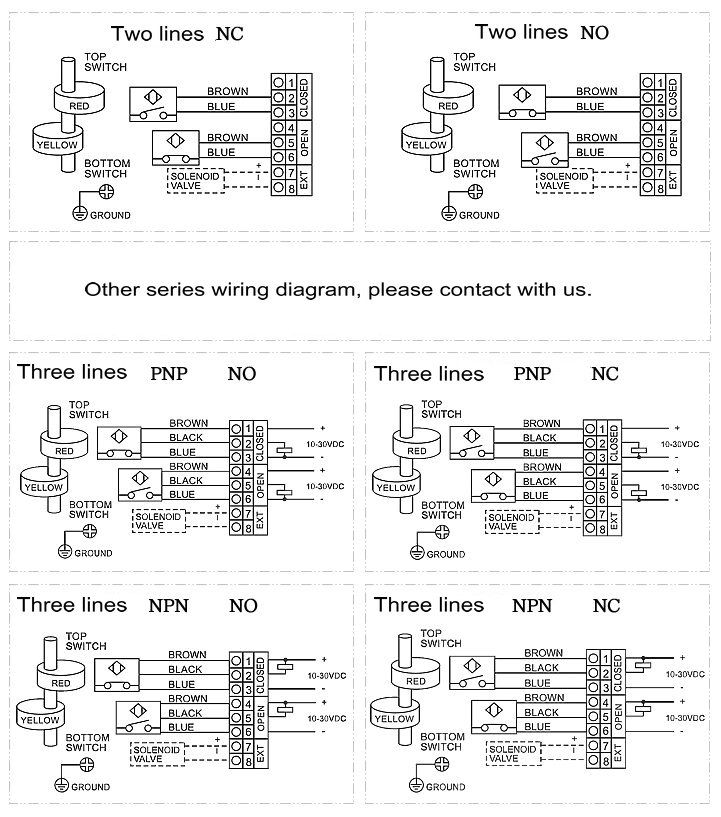 Dimensions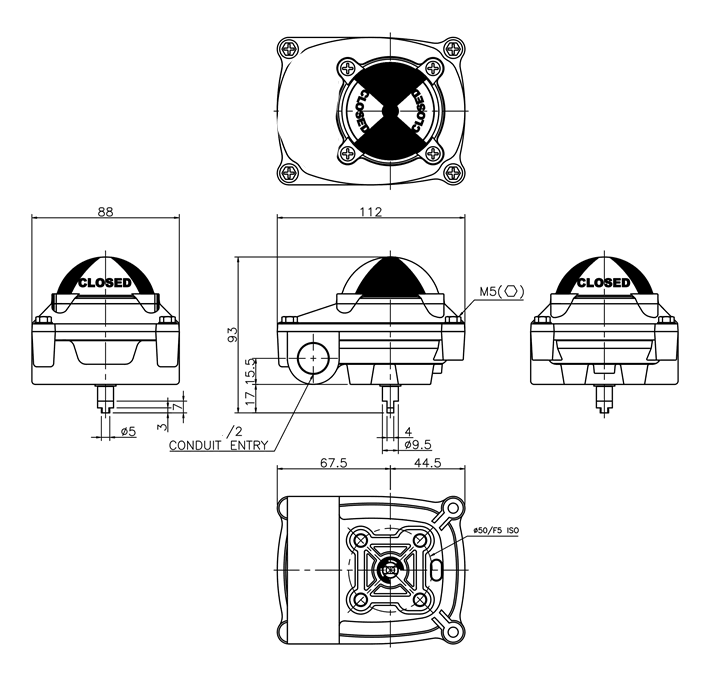 We will reply you within 24 hours on working days.